Personal moments and life style of Kamal Sharma
Kamal Sharma is blessed with many special moments that come once in a life time. During his project in Devigadh hotel for the Bollywood movie "Eklavya", Kamal Sharma got the precious time and appearance of Mr. Amitabh Bachchan with him. Many other bollywood stars like Mr. Arjun Rampal, Pooja Bhatt, Booman Irani, Vidya Balan, Shiney Ahuja and Mr. Sanjay Dutt spent a quality time with Kamal Sharma and were impressed with his art work.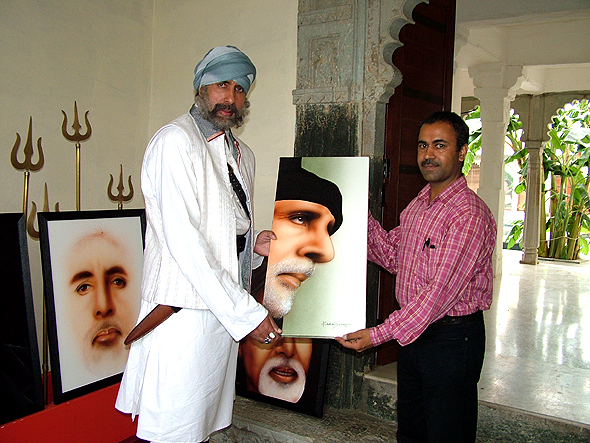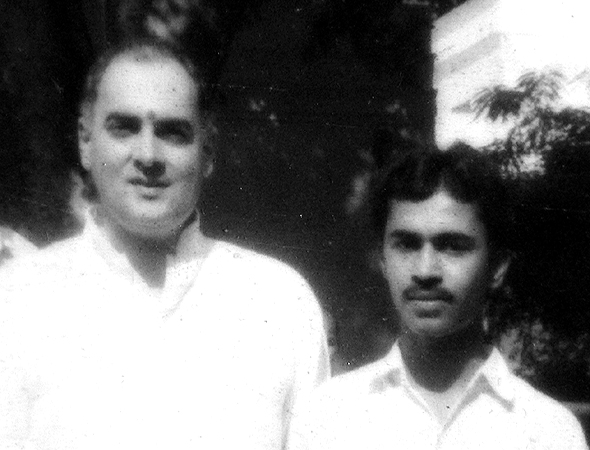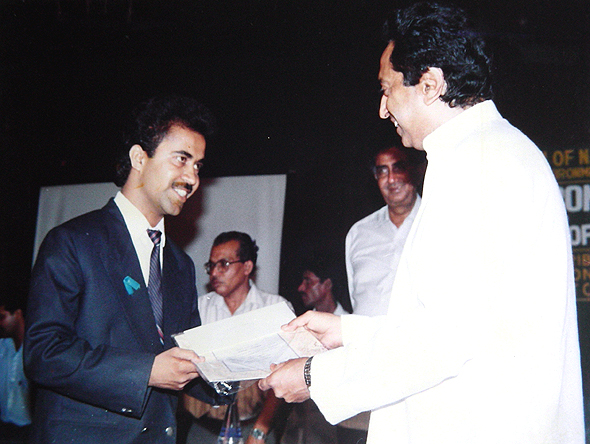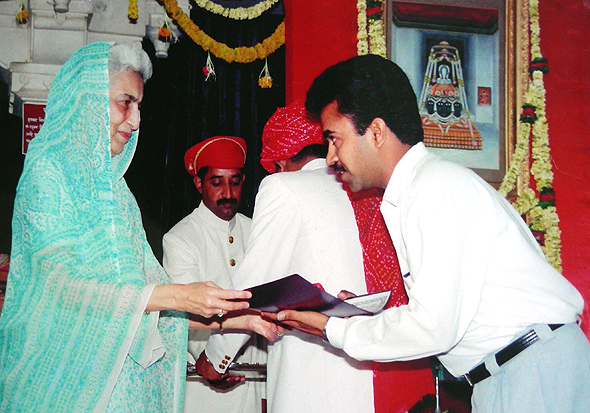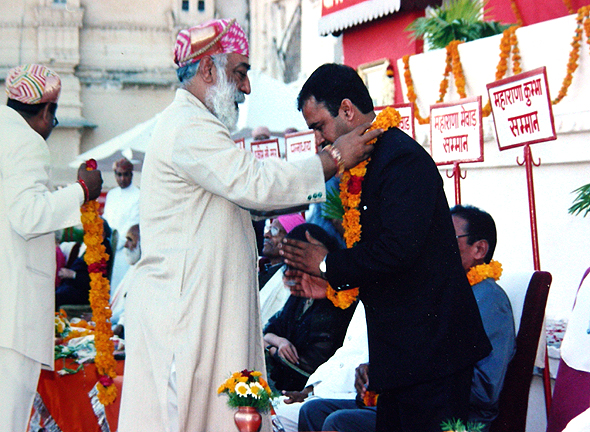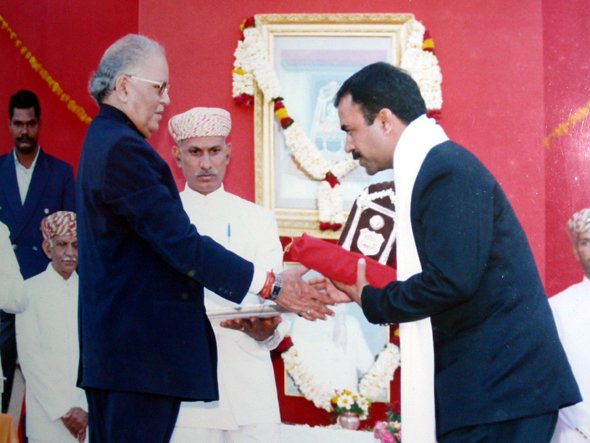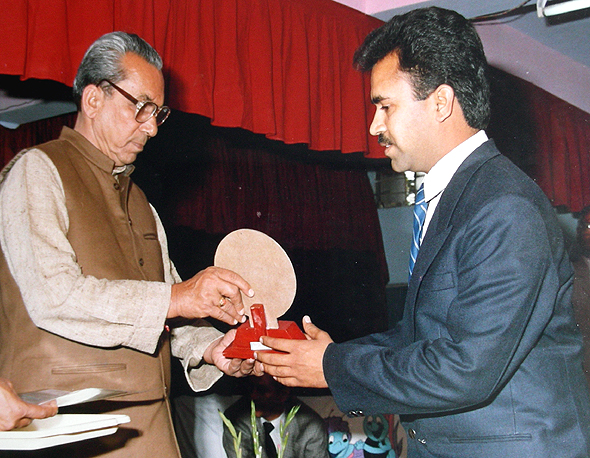 Kamal has also created beautiful portraits for Maharana Arvind Singh Ji Mewar, Shree Pulak Saagar Ji Maharaj and many other icons, to show his love and admiration for them. There have been many other moments in Kamal Sharma's career span when he was awarded and appreciated by Politicians, Maharajas, Celebrities and famous people. To know more about his achievements and awards, you are gladly invited to vist the Kamal Sharma's Art gallery in Udaipur.